Since starting with the The Search Republic earlier this year, I am amazed at the dramatic increase in new client sales that we have had. Almost instantly we had an influx of new customers calling and asking about our services. Three months in we now have had an 80% increase in new enquiries and more people seeing our brand.
These guys really know what they are doing and take the time to figure out what's going to work best for your unique business needs. I used to run Google Ads myself and the difference is night in day in comparison to what The Search Republic has done to grow my business.
My advice to any business owners considering working with Sonja and her team is just do it, you won't regret it!
Looking forward to the continued growth and many celebrations ahead!
– Nicole Lamers

Intimate Elopements by Atalie
The amount of times I heard "I wish we knew about your business when we planned our wedding!" I knew that I was not able to get my business name and service offering out in the local wedding market alone, and therefore missing out on reaching the ideal engaged Couples suited to my business. I heard Sonja talk at a conference and thought, this is an ethical and knowledgeable business owner I'd like to work with!
Not only did Sonja and Dave create a fast working Google Ad campaign that generated approximately $30,000 in bookings in the first 10 weeks, it was so successful in fact that I worried that I wouldn't manage the new booking load as a sole business owner and operator! 
They have graciously been there to support my business needs, and I really appreciate the personal and dedicated support that I have received since we began this partnership together. I highly recommend Sonja and her team to any business seeking a long term, successful marketing solution.
– Atalie Park

We have been working closely with Sonja and Dave for 3 months now and are thrilled with the service and results from them.
Our sales have improved, and our online presence has increased so much so that we just had a record sales month!
Love working with these guys 💫
– Kayleen Eastman

We have used The Search Republic now for the past year. In that time we went from having a minimal online presence to being one of the most searched Aesthetic Clinics in Perth. 
Sonja and Dave have worked closely with me to ensure our campaigns are relevant and fully optimised on Google.
Without their help, our online presence would not have grown. 
Would definitely recommend their services to any business.
– Aisling Kane

Dave helped me with the SEO migration of my website. He was so knowledgeable and helpful and kept me up-to-date on everything he was doing.
I highly recommend The Search Republic, amazing customer service.
Thank you so much!
– Laura McRae

Since starting with The Search Republic in September 2021, we have increased our annual sales by 30%. The service is exceptional, and I would highly recommend them.
Sonja and her team have a wonderful energy, and genuinely want to help you succeed, it's above anything else I have experienced in a business relationship.
– Emma Heritage

Bali Gardens & Stone, Down To Earth Garden Supplies, Midland Sand & Soil, Midland Mini Crete
I'd been with two agencies prior to Sonja coming on board with us, which were mediocre at best.
They all under over promise and under delivered. Working with Sonja has been like it was like winning the Lotto, the business has just grown tenfold. In the last 12 months, we have grown in terms of profit by 52%. Which has generated $1,120,000 in comparison to last year. This is just phenomenal, and I can thank Sonja for everything that she has done.
Our results are the best they have ever been, and we are receiving more business calls, our website is persistently at the top of google listings.
Trust is a big thing for me, we trust Sonja and her team 1000% and know that she is invested in the success of our business we see her and the team as part of the family.
We're pretty stoked with how things are going for the business. If you are looking for a marketing company that will tick all your boxes, then look no further. We could not recommend Sonja and her team enough as they have dramatically grown our business.
– Sharon Higgins

Enveng Group & Integraflow
As the owner and Director of both Enveng Group and Integraflow, we found The Search Republic's business and sales coaching to be invaluable & an integral part of both our businesses growth. When starting out as a small business it can be daunting to take on all the challenges and we have been fortunate enough to have Sonja guide us along the way for the past 11 months.
They have helped us navigate the emotional roller coaster with the businesses up's and downs, for example, overcoming limiting beliefs, developing goals and targets, managing client expectations, managing staff and difficult conversations, being appreciative for the good things and not always focusing on the negatives. One of the benefits is the support from a psychological aspect as they have assisted me personally with balancing family and business life.
Thank you to Sonja and all the team at The Search Republic.
– Simon F.


We highly recommend The Search Republic to any business looking to engage / achieve results in the digital world. The professionalism and passion that the team at TMR has provided us is second to none.
We have seen tremendous growth over the last 12 mts, between SEO and Google Ads TMR achieve over 7,000 leads which lead to incredible bottom-line revenue without business.
The team takes the time to get to know you, your business and most importantly, breaks down the honest results in a clear and objective way that keeps your business focused and on-track. Thanks to the team at TMR for your continued support and hard work that you put into servicing us.
– Oswald Homes


I've worked with Sonja and the team at The Search Republic for a few years now across multiple brands, Sonja currently manages our SEO and Google Ads for a lot of the groups Brands.
Sonja and The Search Republic team are an absolute pleasure to work with from an account management perspective and second-to-none when it comes to getting their clients results!
We have been delighted to have achieve over 6,000 leads in the last 12 mts which equated to a huge growth in our bottom-line review for the brand from SEO and Google Ads in the last twelve months.
– Residential Attitudes – JWH Group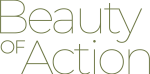 After having a terrible experience with my previous marketing company and spending money after money but with little to no results or even explanation as to what the company were doing each month, I have been so impressed with the experience I have had with The Search Republic. 
Sonja and her team have had monthly meetings with me and my sales have increased month on month. I am so pleased with how it's going and I can't wait to see it throughout 2022.
– Nikky Czarnecki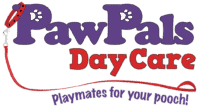 Since working with The Search Republic… we have achieved over 538 leads in the last 2 years and its has accounted to over $645,000 in business revenue. My Google lead generation has just increased tenfold.
I trust Sonja and her team wholeheartedly, and I trust where my money is going and why it is working and that's form all the hard work and trusting her process.
The results speak for themselves and Sonja and her team have been nothing but helpful, caring & only wanting what is best for my business. I am so excited to continue to see my business grow with the help of you all! Keep up the great work, you're so appreciated.
– Laura Maher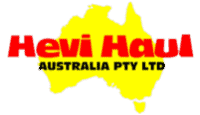 Since we have started working with Sonja over the last 2 years, we have achieved over 534 leads across Australia which equated to over $2million in business.
Sonja and The Marketing Republic has been nothing short of a dream come true since working for our company Hevi Haul. We have worked with Sonja previously at another agency, and we sought her out again due to the results our company achieved when she managed our account. We were with another digital agency at the time when we engaged Sonja that promised the world but delivered very little, our monthly reports & results looked great on paper but did not translate to sales within our business.
Sonja and her team will most definitely achieve what they say they are going to do; we are over the moon with the results and growth we have seen its like night and day. We whole heartedly trust Sonja with our business.
We 100% will be sticking with Sonja and her team for many years to come.
Thank you for all your hard work.
– Glenn Beale


We at SOMO part of The JWH Group have worked with Sonja and The Search Republic for over 2 years now and we are very happy with our results!! Sonja and her team are extremely professional, helpful and genuinely care about our businesses results! They are very transparent and a pleasure to deal with day to day!
We have seen the following results since the brand launched over two years ago, over 1,000 leads achieved from SEO and Google Ads which has significantly been responsible for the success of the brand into the marketplace which generated very high revenue for such a new brand. The Search Republic is a result-focused agency and always goes the extra mile to make sure your account is serviced to the highest standard. I have recommended The Search Republic to many of my colleagues and will continue to do so, as they are one of the best Digital Agencies I have come across in my career. Thank you, Sonja, and The Marketing Republic for all your help and dedication over the last two years.
– SOMO – JWH Group

The Search Republic have quite literally turned our business around and has gotten us 1700 new bookings and $84,950 in sales in the last 12 months. They have surpassed our expectations in the first year of engaging their services.
I cannot recommend this powerhouse of a woman highly enough. Sonja has helped cement our business on the "GOOGLE". Her services are integral part of our marketing strategy and business structure. She is down to earth, trustworthy, personable and super easy to deal with. If you qualify to work with her, give her 100 percent, you'll never look back."
– Leah Stupar

Sonja and her team at The Search Republic are very talented. She thinks about things that the rest of us don't even know exist in marketing. As a result, she has led her team to discover even greater expertise in the digital space with an extraordinarily high level of customer service and professionalism.
Her business savvy is complemented by her boundless energy, enthusiasm & can do attitude!
– Horizon Group